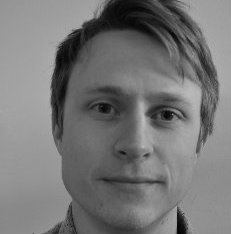 Welcome, and thank you for visiting my page.  My name is Martin and I live in Asker, Norway, with my wife and daughter.
I have a MSc in Cybernetics with a specialization in robotics from NTNU, but after a summer internship where I got introduced to business intelligence I ended up doing that instead. I now work as a consultant focusing mainly on the entire Microsoft stack and is really enjoying it.
Data and analytics is an interesting topic and what draws me into it is the much needed combination of technical skills and soft skills that is needed. Data and numbers are fun on its own, but it can also be quite complex and if it is just lying there it's not really worth that much. We need to be able to use, and communicate what the data is actually telling us to getthe most value out of it.
This is why I find data visualization to be an especially interesting subject. How can we take all the data we avaiable and turn that into something that is easy to read and understand, engaging and pretty on the eyes. That is why I in my spare time plunder with different data visualization projects, and I am also a moderator over at reddit.com/r/dataisbeautiful, a subreddit purely for data visualization.
If you want to get in contact with me feel free to contact me here or on the following social medias.