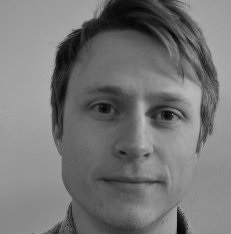 Welcome, and thank you for visiting my page.  My name is Martin and I live in Asker, Norway, with my wife and daughter.
I have a MSc in Cybernetics with a specialization in robotics from NTNU, but after a summer internship where I got introduced to business intelligence I ended up doing that instead. I now work as a consultant focusing mainly on the entire Microsoft stack and is really enjoying it.
You can say a lot about business intelligence I guess, but what draws me towards it is the combination of technical skills and people skills that is needed to be able to deliver the best solution for the customer.  Getting your hands dirty with data, finding new information and ways to display this information is really satisfying. As long as I keep hearing stuff like "The numbers look good, but they don't really mean much. No one is able to understand them." I know there is a lot of work to be done.
I have an interest for data visualization and every time I hear the words "Internet of Things" my fingers starts to tremble due to my background in cybernetics, robotics and embedded systems.
If you want to get in contact with me feel free to contact me here or on the following social medias.